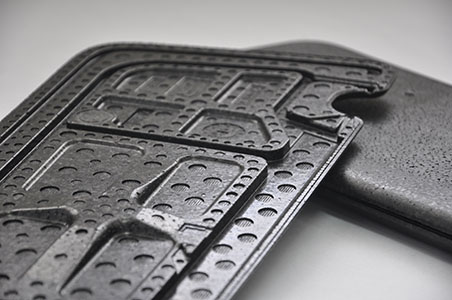 The Porexpan Group manufactures technical vehicle parts, used to absorb impact, for acoustic insulation inside the vehicle and for weight reduction.
We have the very highest standards of both processes and quality.
All types of components are assembled on our production lines, we design returnable or single use packaging, to ensure that the product is delivered with maximum quality assurance throughout the entire production and packaging cycle.